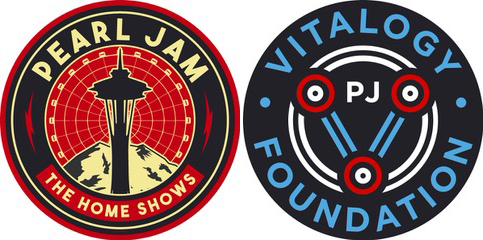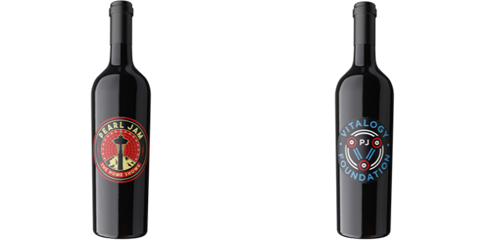 The Underground Wine Project is so proud to once again partner with our favorite band, Pearl Jam, for this special Valentine's Day release of a limited production 2-bottle box set to help support Pearl Jam's Vitlalogy Foundation and its efforts to alleviate homelessness. Beginning on February 12, 2021 and running through February 16th, Pearl Jam will be streaming Night 2 of the historic Home Shows from 2018. Crack open one (or both) of these bottles and celebrate Valentine's Day with the band! Proceeds from the sale of these box sets will help support the Vitalogy Foundation's goal of finding sustainable solutions to the homelessness epidemic.
About the Underground Wine Project
Mark McNeilly (Mark Ryan Winery) and myself, Trey Busch (Sleight of Hand Cellars) have been longtime friends and lifelong Pearl Jam fans. Our love of wine and music was the impetus for starting the Underground Wine Project in 2007. It gives us an additional outlet to create wines in styles different than either of us produce for our individual labels. It also allows us the ability to focus some of our philanthropic giving to many of the causes that we care about. This year's vintage of the Pearl Jam/Vitalogy Foundation wine is 90% Syrah and 10% Cabernet Sauvignon from Red Mtn. in Washington State. It is delicious now but will also cellar for another 8-10 years if you have the patience.
Mark grew up in Seattle and still calls it home. I moved to Seattle in 1992 from Athens, GA, chasing my favorite band, and I have lived in the PNW ever since. We have seen the city change in such a dramatic way in the past 29 years, mostly for the better. But certainly, that growth has presented its challenges, and homelessness is at the top of the list. We applaud Pearl Jam and the Vitalogy Foundation for working to find a solution to this issue that affects us all. Seattle is still our home. And for Pearl Jam fans, it's your home, too. Thank you for supporting such a noble cause.
Mark McNeilly and Trey Busch – Winemakers
Label artwork celebrates Pearl Jam's Home Shows 2018 Concert Series and the Vitalogy Foundation.
contact@theundergroundwineproject.com / www.theundergroundwineproject.com
*IMPORTANT: Please note that we CANNOT ship to the following states due to alcohol shipping laws.
AL, AK, DE, HI, KY, MS, NH, SD, UT, WV (write your congressmen if you want to see these laws changed!). No International shipping. Lower 48 US Only.
Also, you must be 21 years old or older to purchase this item. Adult Signature will be required by shipping company.
ALL SHIPPING IS 2nd DAY AIR DUE TO THE COLD WEATHER. THE SHIPPING IS INCLUDED IN THE PRICE OF THE BOX SET. If you have any questions about your shipment, please email Trey@sofhcellars.com and cc contact@theundergroundwineproject.com